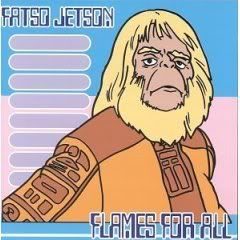 Making up for a few inactive days, but sticking with the sun-stoned desert theme, here's another FATSO JETSON album.
Flames for All
isn't as accessible or immediately rewarding as
Cruel & Delicious
, but it's consistent in its experimentation and an equally rewarding listening experience. Another Man's Ruin casualty excavated by G.O.M.E., highlights include the title track and the instrumental "August in Lawndale".
1. The Untimely Death of the Keyboard Player
2. Vatos of the Astral Plane
3. Fucked Up & Famous
4. Flames for All
5. Icon to Ex-Con
6. Let's Clone
7. August in Lawndale
8. Graffiti in Space
9. Deaf Conductor
DOWNLOAD