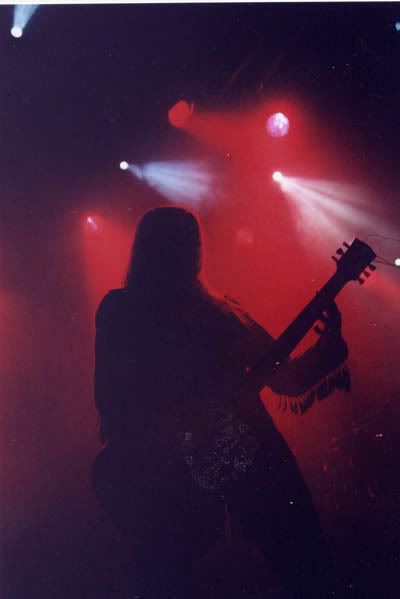 Here's another ELECTRIC WIZARD set, this time from Holland's 2005 Roadburn Festival. It's a hell of a performance, and the sound quality is tops. G.O.M.E. visitors that dig WIZARD's earlier work will be delighted by the two-guitar version of "Return Trip". They jam it out for all ten brutal minutes before doubling that on the closer, "Supercoven". Crushing.
1. Eko Eko Azarak
2. We Live
3. Dopethrone
4. Return Trip
5. Supercoven
DOWNLOAD
***ROADBURN NOTES***
This year's Roadburn Festival is still about six weeks away, but I'm hoping I can count on a couple of you to help out G.O.M.E. Assuming the festival is webcast again, I'd really appreciate some help recording a few of the sets. I'll try to capture as many as possible, but with the festival in Holland, and Big Jack in the States, I might have a hard time. Any and all help will be appreciated. If you're interested in helping, but you're new to capturing streaming webcasts, email me at
elevatedradio@gmail.com
for a free program and a quick tutorial. Whatever you're willing/able to contribute, I'll convert and edit the files, post them here, and give you full credit. The lineup this year is incredible, and I think we should capture as many sets as possible. You can check out all the particulars at
roadburn.com
, and if you have any questions or you want to volunteer to record some sets, you can reach me at
elevatedradio@gmail.com
.