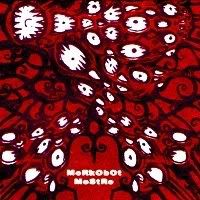 Is everyone familiar with the flying saucer controversy in Stephenville, Texas? As the details unfold, I would not be at all surprised to learn that
Mostro
could be heard blasting from the bizarre craft's hi-fi rock system. MORKOBOT certainly sets the soundtrack for visiting other worlds, some beautiful, some not so much, on this limited release LP (500 hand-numbered copies).
Mostro
is truly a unique instrumental adventure, drawing equally from SABBATH, FLOYD, and HAWKWIND. Not the easiest listen in the world, but ultimately rewarding, I find
Mostro
to be a sign of great things to come for this Italian band. Highly recommended for all GOMIES watching for strange happenings in the night sky while enjoying an elevated state of mind.
1. Tobokrom
2. Zorgongollac
3. Kaklaipus
4. Cammut
5. Skrotokolm
6. Poldon
DOWNLOAD